BIO & RESUME PDF'S
---
"EFRAT REVEALS STRENGTH IN THE SILVER LINING "
---
"…After spending some time with Spuyten Duyvil, Efrat decided to concentrate on her own musical vision, and the result is a powerful CD called "The Silver Lining."  This CD is quite different from the jazzy offerings on her first recording, but she does not forget her own roots.
Efrat blends the jazz, folk, pop, klezmer, swing and old-time traditions that have led her to this point. The result is a pleasing collection of 12 tunes, including a couple of covers and original compositions.  As Efrat notes, the songs she chose are a testament to finding strength during life's ups and downs and finding support from the community around you… "
WINNER
---
Folk / Singer-Songwriter – Best Album  The April 2015 -Akademia Music Awards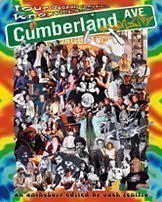 Fiddler on the roof - review
---
REVIEW OF EFRAT as the FIDDLER in Fiddler on The Roof @ Cumberland Co. Playhouse (Top 10 Regional Playhouse)
"… through the splendid musicianship of Efrath Shipira (whose stature and movement make her the quintessential fiddler)….." Rog Robbennolt – Crossville Chronicle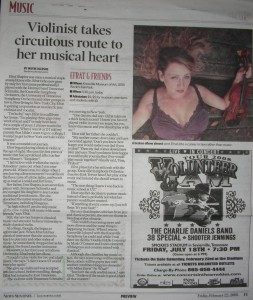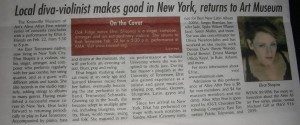 Efrat is featured in this book by Jack Rentfro which covers the Knoxville Music Scene for over 40 years… Article also appeared in the Knoxville Metro Pulse in 2003.